MWROC - The Mark Wood Experience/Laura Kaye Concert
Date:
Thu. 18 Jul, 2013 12:30 am
The Mark Wood Rock Orchestra Camp returns to the Bell Cultural Events Center for the fourth year. The talented camp faculty members perform in concerts each night and the final concert of the week will be all the campers and faculty performing in the world's largest plugged-in orchestra! This is truly a fun week of concerts!
For more information about the camp and the concert performers, go to www.mwroc.com.
July 15th-19th, 7:30pm
Tickets: $15 advance, $20 at the door, $10 KC area students (with ID)
Purchase tickets for all 5 nights for $60 (if you are interested in this offer, email bellboxoffice@mnu.edu and our box office personnel will contact you)
Thursday, July 20th at 7:30pm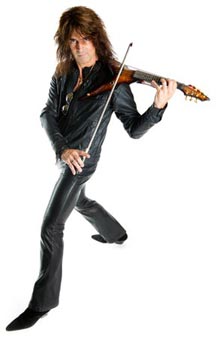 The Mark Wood Experience featuring Laura Kaye (Mark Wood, award winning composer, international recording artist, and electric violinist, is widely acknowledged as the premier electric rock violinist of his generation. Mark studied under maestro Leonard Bernstein at Tanglewood and attended the Juilliard School of Music on full scholarship, which he left to pursue his vision of bringing rock violin into the mainstream. He was a member of Trans-Siberian Orchestra for 13 years; receiving two platinum and three gold records from his work with them, and has toured and performed with Billy Joel, Celine Dion, Dee Snider's Van Helsing's Curse, Lenny Kravitz, Steve Vai, Roger Daltry of the Who and Jewel.)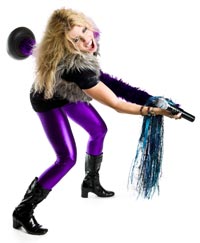 Laura Kaye (Laura Kaye's powerful and dynamic vocal style and range has been compared to Aretha Franklin and Steven Tyler rolled into one. She has worked with James Brown and Aretha Franklin, and has contributed to soundtracks and videos for U2, Lenny Kravitz, Sean Lennon, and Mark Wood.  She is the lead singer with The Mark Wood Experience, has released several CDs, and is Mark's wife.)
This is a ticketed event. If you wish to attend this event, you may reserve your tickets in advance online.