MNU Professor Helps Pass Kansas Counseling Bill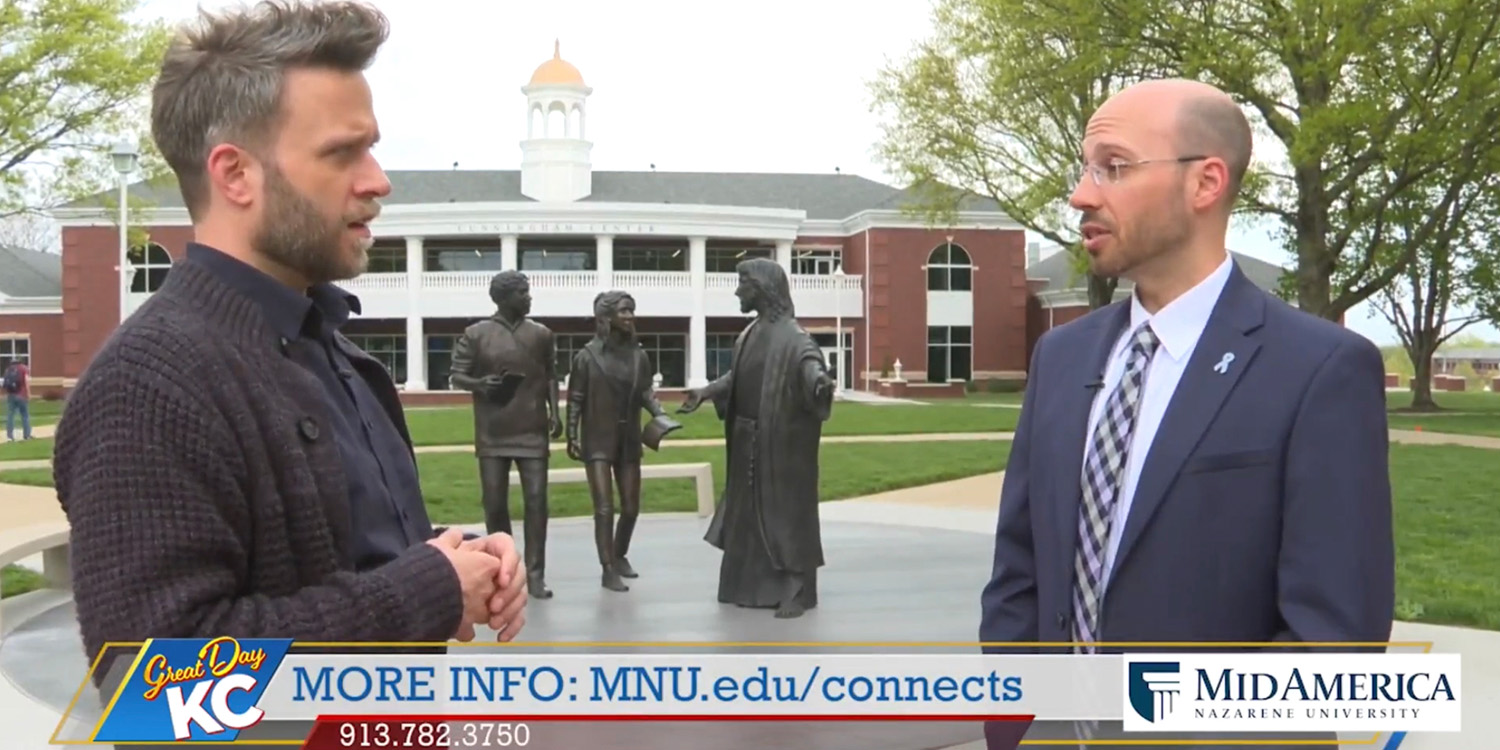 Dr. Andrew Secor, associate professor of counselor education, was interviewed by Great Day KC on Fox 4-WDAF TV in Kansas City to discuss counselor education and interstate practice privileges for professional counselors. Watch the interview here.
When mental health counselors want to practice in a state other than where they are licensed, the roadblocks to securing approval can be enormous. A new Kansas law will make that process easier and help serve patients.
Associate Professor Andrew Secor, PhD, LCPC, LCMFT, LCAC, CCMHC, NCC, RPT-S, spearheaded an effort to get legislation introduced in the Kansas Legislature this spring and now it is law.
Secor also serves as president of the Kansas Counseling Association. In that capacity, Andrew met with Kansas Representative Susan Ruiz who introduced legislation to the Kansas House of Representatives on behalf of the Kansas Counseling Association. Secor testified before the House Health and Human Services committee as well as the Senate Public Health and Welfare committee of the Kansas Legislature. He explained how a bill providing interstate practice privileges and increasing mobility for professional counselors would help address continuity of care concerns for patients and opportunities for counselors to practice outside their home state more efficiently.
Passing both houses, HB2288 was signed by Governor Laura Kelly on April 10, 2023.
Andrew Secor with Gov. Kelly. Andrew graduated from MNU in 2005 with his undergraduate degree and in 2007 with his Master of Arts in Counseling.
MNU Counselor Education offers multiple tracks for mental health professionals. Learn about the counseling programs at mnu.edu/graduate-aos/master-of-arts-in-counseling and learn about all our programs and the new RISE Opportunity Scholarship for Professional and Graduate students at MNU at mnu.edu/connects.
Subscribe to receive Accent Magazine
mnu quarterly publication
Learn more about MNU. Get the latest issue of Accent here.